Meet Our Donors
Donor Honors The Love That He Lost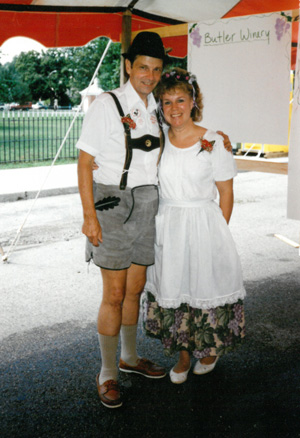 John Kniola, a man of vast and colorful interests, donates to two places: his local church and Catholic Extension. While a loyal contributor for years, it was a recent gift to Catholic Extension — born out of a personal tragedy — that revealed the depth of his commitment.
John chose Catholic Extension because he believes the organization functions like he does – focusing on the basics and keeping it simple.
Hailing from northern Indiana, John attended Ray–Vogue School of Fine Arts and became a photographer. In Chicago he worked for a newspaper, took industrial photos for Pullman Company and did corporate and food photography.
But John craved a slower and quieter lifestyle. In 1987, he bought a farm in southern Indiana, in a town of 1,400 called Vevay along the Ohio River. The farm includes a beautiful log house heated by wood, a barn and a creek. Wild turkey, deer and coyote wander about and eagles soar above.
A few years later, he married Antoinette, nicknamed Toni and fondly called "Sweetie." She was warm, fun–loving and active in the arts, serving as president of the board at Vevay's historic Hoosier Theatre. "She was a peach," he said.
As they happily settled into marriage, John pursued another career — in cooking — and became head chef for Archbishop Pilarczyk of Cincinnati, making the 58–mile commute each way to Cincinnati.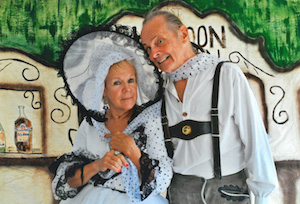 A lifelong Catholic, John loved making dishes for the Archbishop – who was an adventurous eater — preparing ostrich, buffalo burgers and beaver tail that was supplied by a trapper friend.
At age 56, John retired to concentrate on his other interests, including antique cars — he owns four and attends several car shows nationally every year — and to spend more time with Toni and riding his bike.
It was during a bicycling trip together in 2014 that his beloved wife of 22 years, fell off her bike and lost her life.
In his shock and grief, he searched for ways to find solace and to celebrate the legacy of his wife. In particular, John had received income from Toni's family business and wanted to use it in a special way.
He had sent donations to Catholic Extension in previous years and always reads Extension magazine. When another Extension mailing arrived, he realized that this was the perfect partner. With Toni's estate, he bought a charitable gift annuity.
"I have always liked Catholic Extension. The money goes directly to projects — without any waste – and helps in very simple but powerful ways," he said. "It helps small parishes who are struggling. No one else does that."
John appreciates Catholic Extension's basic support, such as educating seminarians and subsidizing the salaries of priests and sisters.
"We need leaders to run the Church," he added. "We must have people coming down the pipeline to keep the Church going."
In addition, John is thankful for Catholic Extension's efforts – in all of its ministries – to inspire new vocations. "It's important to have priests and sisters around because if you never meet one, you're not likely to become one."
In addition to his generous donation, he has also named Catholic Extension as a beneficiary in his own will.
John remains active in Vevay, serving on three boards, kayaking and reading four books a week — but he misses his Sweetie.
He is grateful to honor her through Catholic Extension by assisting those in need. Her joyful and caring spirit continues.